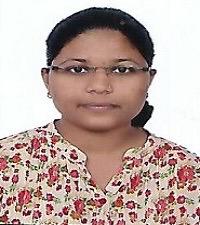 Prof. Supriya Ravindra Sirsat
MA Economics, MH-SET, Ph. D.(Pursuing)
Prof Supriya has completed her Masters Degree in Economics (Fergusson College Autonomous, Pune, 2020) and is qualified in SET in Economics (SPPU-UGC, 2021). She also has completed under-graduate Diploma in Civil Engineering Assistant. She is currently pursuing her Ph.D. from Savitribai Phule Pune University.
She hasrich experience in research. Her research papers have been published in various UGC approved and UGC-Care listed Journals. She has also presented a number of papers in various National and International conferences.
She has three years of teaching experience. She has been working as a guest faculty for MOOC Courses. She has also delivered lectures for credit courses of Ness Wadia College of Commerce, Pune.
Her areas of interest include Micro Economics, Macroeconomics, World Economy, Public Economics, Banking and Finance, Public Policy, Rural Development, Law and Economics, etc.